Bermula dari RM20

RM15

/sebulan
Web Hosting Untuk Perniagaan Kecil
Install Wordpress,Joomla dan lain2 dengan 1klik
*Bawa kawan kepada kami untuk dapat komisen
HostSinimo Pakej Shared Hosting
Kami menawarkan pelbagai pilihan hosting untuk memenuhi keperluan anda. Pakej yang paling laris adalah pakej standard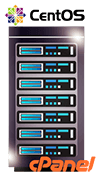 5GB Ruang HDD
Bandwidth Tanpa Had
10 Alamat Email
1 Laman Web
Bayar Bulanan
Langgan lebih lama lebih jimat
RM170 untuk 1 tahun jimat rm10
RM300 untuk 2 tahun jimat rm60
RM440 untuk 3 tahun jimat rm100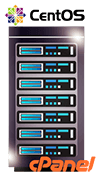 10GB Ruang HDD
Bandwidth Tanpa Had
100 Alamat Email
5 Laman Web
Bayar Bulanan
Langgan lebih lama lebih jimat
RM290 untuk 1 tahun jimat rm10
RM540 untuk 2 tahun jimat rm60
RM800 untuk 3 tahun jimat rm100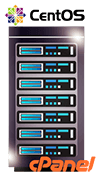 20GB Disk Space
Bandwidth Tanpa Had
Alamat Email Tanpa Had
Laman Web Tanpa Had
Bayar Bulanan
Longer duration much saver
RM470 for 1 year save rm10
RM900 for 2 years save rm60
RM1100 for 3 years save rm340
Tahukah Anda? 89% laman web menggunakan ruangan hdd kurang dari 10GB. Jangan terpedaya dengan tawaran disk space yang terlalu besar dari syarikat lain. HostSinimo akan membantu anda dalam membuat pilihan yang tepat.
Melanggan hosting dengan jangkamasa 1tahun keatas, anda akan mendapat PERCUMA nama domain .com/.net/.org/.xyz
Boleh Install CMS Kegemaran Anda
Semua hosting kami boleh digunakan untuk CMS berikut:
Onlinekan Perniagaan Anda
HostSinimo menawarkan dua jenis Shared Hosting iaitu shared hosting biasa dan GOLD hosting.
Pilih yang mana sesuai dengan anda.
Things you need to know
About Our Shared Hosting
This section are showing what is special about our Hosting and why you should buy the shared hosting from us.
You already host a website from other company? Don't worry. By buying hosting from us, we will help you transfer your website to us for FREE of Charge and give you another free 1 month. Choose one year subscription and contact our staff to help you.
Secure Socket Layer (SSL)
All our shared hosting automatically install Free SSL by cPanel (powered by Sectigo).
Whatsapp Support
No other company offer whatsapp support like us. If you have any problem on the hosting, you just need to whatsapp us and we will respond to you as soon as possible.
Email Address
All shared hosting comes with webmail software so you can use your own email domain such as
. It helps you build your branding more profesional.
High Speed Server
Our shared hosting are hosting from powerful dedicated server for consistently high performance on web content delivery.
Support Most CMS
Our shared hosting are support most of popular content management system (CMS) like wordpress, joomla, drupal, magento, opencart and more. You can even ask our staff to install it for you with FREE of charge!
Cheap
Our shared hosting only cost you RM12 per month. Buy one time MCD or starbuck are expensive than this.